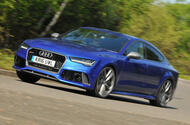 Need a Jack of all trades that's a master of, well, everything? Get an Audi RS7 Sportback for £35,995
Family chariot, supercar slayer and removal van: the RS6 Avant is an outstandingly complete car. However, its thuggish looks shout 'Audi driver!'. If that bothers you and you can accept a slight practicality compromise, there's always the sleeker and more understated RS7 Sportback.
It sits on the same platform as the RS6 and runs the same twin-turbocharged 4.0-litre petrol V8, which produces 553bhp or, in the Performance version, 597bhp.
When new, the RS7 cost around £8000 more than the RS6; but on the used market today, prices are about the same. This is despite there being many more RS6s to choose from.
Click here to buy your next used car from Autocar
Like for like, Performance versions of the RS7 are around £3000 more expensive than regular models. Our featured RS7 was registered in 2014 and has since covered 53,000 miles. It has a full service history, although we suspect that not all of the stamps bear the famous four rings.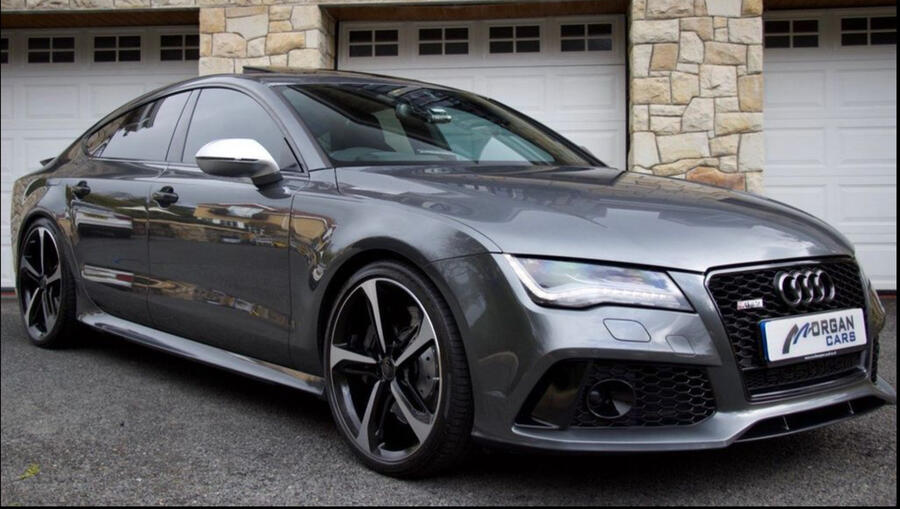 If we're right, there's always the private-sale RS6 we found of the same age and with the same mileage but with a full main-dealer service history, up for £32,995. The saving would easily buy a good mechanical warranty, and that's before you start haggling. In any case, it's worth meeting the last owner to gauge how it's been driven and maintained.
As standard, the RS7 wanted for little (20in alloys and RS Super Sport front seats are standard), but Audi knows how to press its customers' buttons, and many shook the options tree until it fell over. Thus most RS7s are full of extras like Bose surround sound, carbonfibre detailing inside and out and a raucous sports exhaust.
Kia Pride 1.3, £1295: Its warranty expired long ago, but this 33,000-mile 1999 Pride doesn't look like it'll go pop any time soon. "There are plenty of supercars for sale but only this one Pride," says the ad. "It's your golden ticket!" Hopefully to Kia UK's 30th birthday celebrations…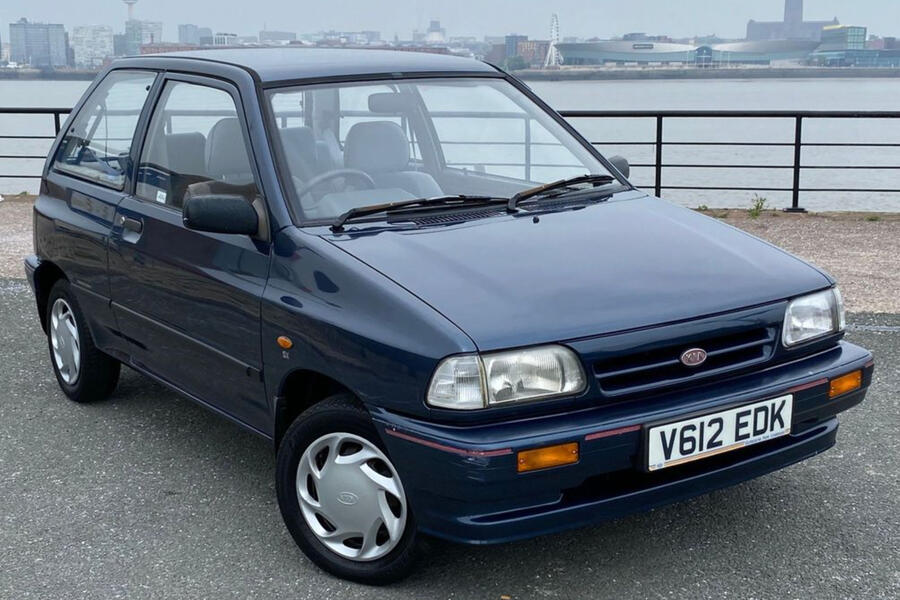 Mercedes-Benz R500 4Matic SEL auto, £6995: Until an R63 AMG crosses our path, this R500 4Matic will have to do. This 2225kg six-seat MPV's 5.0-litre V8 makes 306bhp so can propel it from 0-62 mph in 7.0sec. Economy? Don't ask. Our find is a 2006 car with 60k miles and full Benz service history.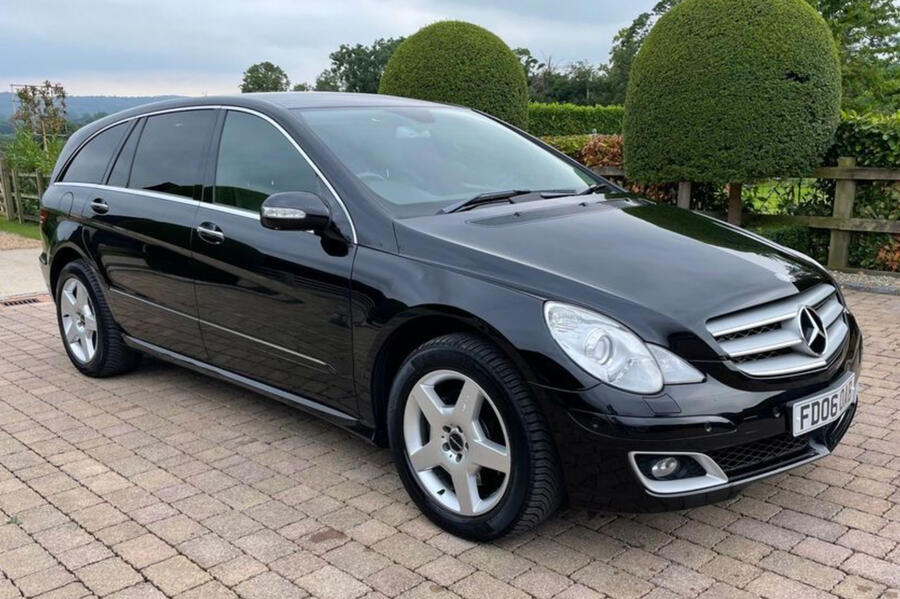 Vauxhall Insignia 2.8i V6 VXR 4×4 Sports Tourer, £8495: Old VXRs like this 74,000-mile estate make good performance bargains. The argument for buying an ex-cop car is the frequent servicing they enjoy, and indeed this one has a fully stamped book. It's just one of many unmarked Insignias this dealer has.
FS0 Warszawa 204, £9000: Long before it made forgettable cars such as the Polonez, FSO turned out handsome saloons. In fact, it made more than 250,000 Warszawas from 1951 to 1973. On Stalin's orders, it was based on the Russian Gaz Pobeda. This one has been lovingly restored.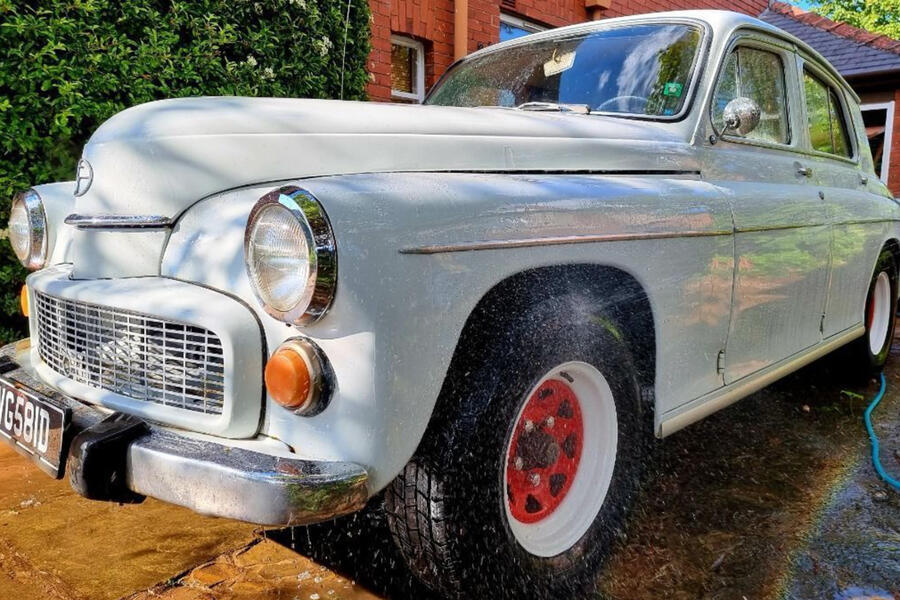 Auction watch
Alfa Romeo Brera 1750 TBi: The 1750 TBi version of the Brera replaced the 3.2 V6 and was in production for only 12 months, making this example that sold at auction recently for £7400 a rare thing. For some, the 3.2 S Prodrive is the better car, but with 197bhp and 236lb ft torque on tap, the 1750 TBi has to be up there. Its name recalls famous Alfas of old, but although the engine is impressive, the car itself feels a little flat-footed. It works best as a long-distance cruiser, but if that's not enough for its new owner, they can always just park up, step out and just gaze at it.
Future classic
Suzuki Jimny 1.5 SZ5 Allgrip, £26,000: The Jimny became a classic almost from the moment it was launched, and Suzuki dropping it soon after sent prices through the roof. The new van version without back seats hasn't put the brakes on them, since it has almost sold out already. The priciest Jimny we've seen was £36,000, and there are many for £30,000. Does that make this 2018 car with 15,000 miles a bargain – especially as it's the very car that found fame in 2018 lugging Autocar's Christmas tree down from Scotland? Hmm… we would wait until the fever abates and prices soften.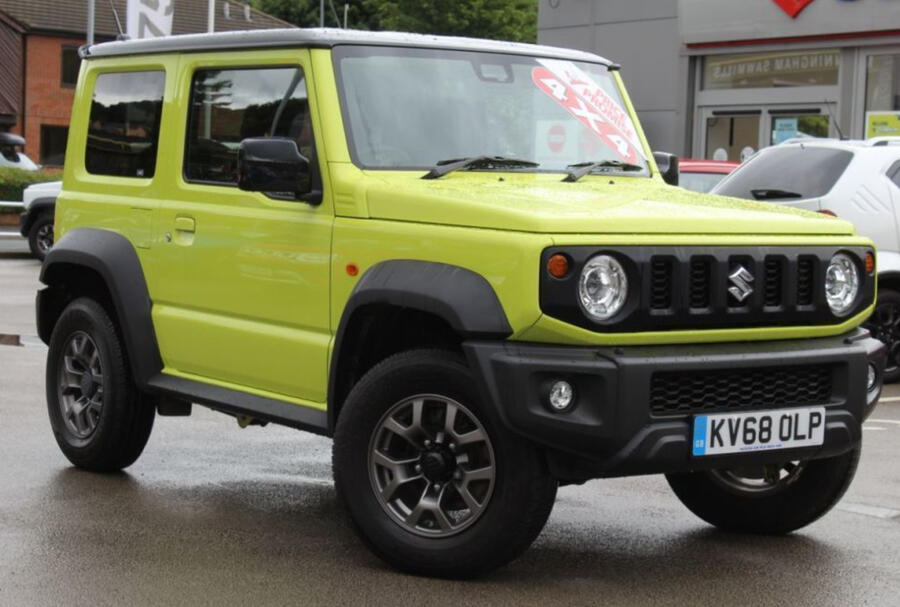 Clash of the classifieds
Brief: I have £4500 for a light project with some profit potential.
Porsche 924, £3900
Toyota MR2, £3800
Felix Page: Let me stop you right there before you say: "Oh dear, you've gone for a Porsche with a Volkswagen van engine." This 2.0-litre atmo four may not be sizzling hot, but it appeared in an Audi first, and Porsche's version had a bespoke cylinder head. This honest example needs a tidy-up and some power-boosting engine modifications, but I reckon 924s are currently about as cheap as they will ever be.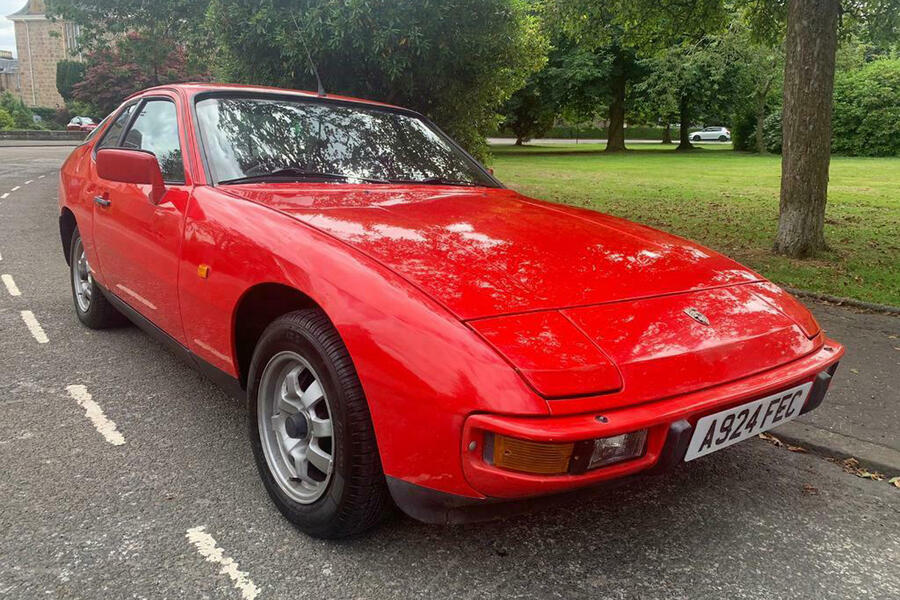 Jack Warrick: You won't need to break the bank with this absolute beauty of a first-generation MR2. Its previous owner has given it a comprehensive overhaul, but there's still work to be done inside and under the bonnet. A proper 1980s sports car with 122bhp, a 0-62mph time of 8.0sec and none of that van nonsense to be seen. And they're rising in value, too.
FP: Yes, I've heard you can expect a quick turnaround with those oversteer-prone early MR2s… It needs £800 worth of welding just to get through its next MOT. What does 'MR2' sound like in French again?
JW: Always resort to verbal insults when you know you've lost. While the inside of your Porsche might be in good nick, I dread to think about how corroded the underside might be…
FP: Ah, rust, my Porsche's arch enemy (and it's usually not just the arches that go). Thankfully, all looks solid, which is great news when you fancy a spot of tinkering, rather than a full-bore restoration. Parts are easy to come by and cheap as well.
JW: I'll no doubt bump into you at the mechanic's. Here's hoping my fifth gear doesn't desert me before I get there.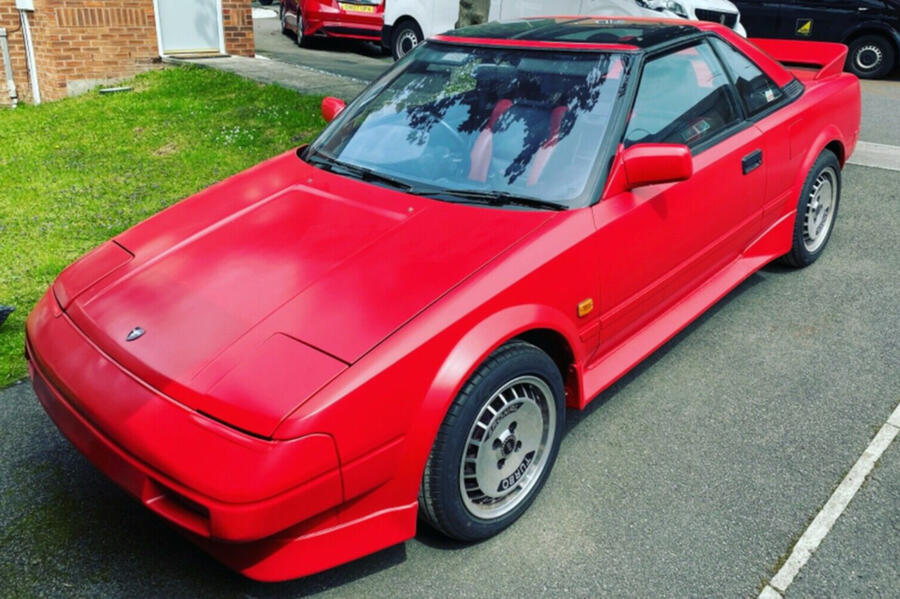 Verdict, James Ruppert: The Toyota wedge has the edge over the bare-bones Porker.
READ MORE
Top 10 best family hatchbacks 2021
ULEZ Vous: How to buy used cars in the low-emission zone era
Top 10 best performance coupes 2021