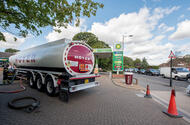 Our man highlights the poor conditions of some of our most essential workers
It's a wonder it took this long for us to really feel the lorry driver shortage.
The UK's recent fuel supply crisis came from a perfect storm of contributing factors, some easier and cheaper to take a pop at than others. Take away any single reason and the outage probably would've been averted. You would've found the odd pump dry, shrugged and moved to another one or a different forecourt. But, ultimately, the crisis exposes the truth that we've taken the mickey out of lorry drivers for too long.
The immediate problem was sparked by BP when it complained to a Cabinet Office meeting in mid-September about its driver shortage. When ITV News headlined those comments "BP prepares to ration fuel deliveries", the resulting panic buying was probably inevitable.
It's ironic that this time last year, BP's contracted tanker firm, Hoyer Petrolog, was facing the prospect of Industrial action because it wanted to lay off more than 20% of its drivers at its Cheshire refinery and depots.
"It's clear that we will not return to 'normal' [levels of fuel demand] for at least the next 12 months, if at all," Hoyer predicted, while trying to lay off drivers that the industry now thinks rather more valuable. 
If it miscalled things then, others had an even worse pandemic. Lorry drivers are key workers, so surely the body that supports them is too? You wouldn't know it: the DVLA reportedly has a backlog of 54,000 HGV licences to process (although it had strike action through August).
Meanwhile, the Road Haulage Association says that at least 30,000 HGV driver training tests were cancelled last year. The company Driver Hire Training last week found that more than 60% of HGV test centres still have waiting lists of at least 11 weeks for tests.
Small wonder the government is now writing to all of the UK's HGV licence holders to ask them, if they've left the industry, whether they would pretty please consider coming back. To what? To long hours where the pay and conditions are poor for what is a skilled, difficult and tiring job? To where distributors have outsourced driver employment to agencies that win those contracts on cost?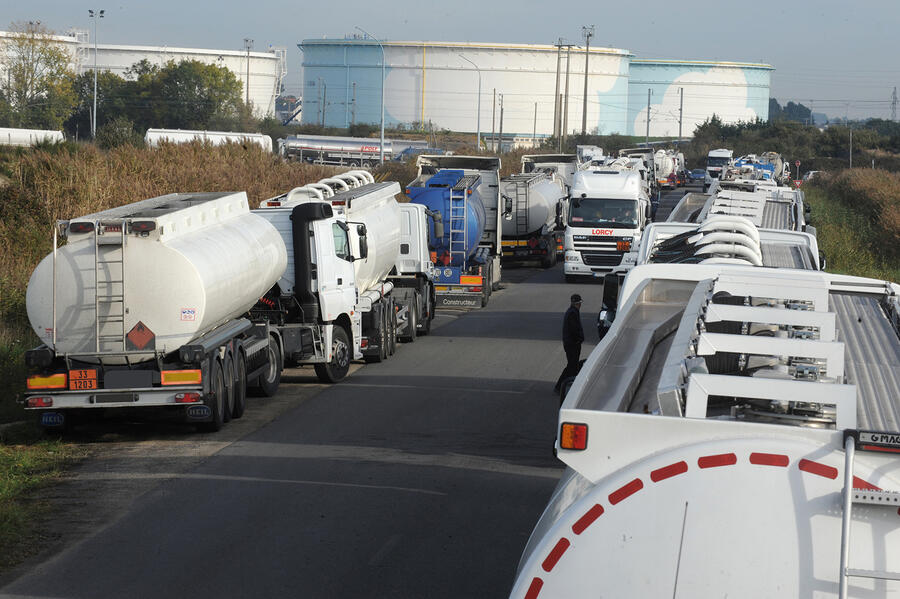 Drivers report being asked to be self-employed, even when working predominantly for one distributor – something that the new IR35 tax regulations (for off-payroll working) seek to stop. The RHA thinks IR35 changes are the reason behind half of all driver exits from the industry.
There are other good reasons, too. The UK has terrible provision of rest areas, catering, toilets and showers compared with Europe. Drivers here face paying £25 per night out of their own pocket to park in a service area and eat unhealthy, expensive food. 
Previously, the slack was taken up by Eastern Europeans prepared to take lower pay and live out of their cabs. It's no wonder that distributors would like that tap turned back on.
The factors, then, are myriad. The pandemic, licensing, Brexit, the way the shortage was reported and the resulting panic buying all have a role. 
It will suit corporations and organisations if we mock matey queuing for fuel he doesn't need because he's an idiot. Fine, he deserves it. But mocking individuals takes the focus away from the root causes. For years, those who keep us fed and fuelled have deserved better.