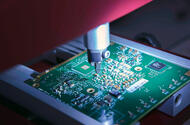 Industry figures analyse the shortage of semiconductors, or chips, in the car sector
Twelve months ago, most people wouldn't have heard of semiconductors. But now they dominate the topic of conversation for car makers, with the global shortage affecting factory production at most car firms.
It couldn't have come at a worse time, just as the car world was trying to bounce back from the effects of the pandemic. Autocar Business Live recently ran a webinar on the topic, with guests Mike Hawes, CEO of the Society of Motor Manufacturers and Traders, and Ian Henry, an industry analyst and owner of AutoAnalysis.
Why are semiconductors so important to car manufacturers?
MH "It's almost getting to the stage of what doesn't it do. The obvious thing is what a driver will see, in terms of the infotainment and what's behind that. But beneath the bonnet and beneath the shell of the vehicle, they are controlling thousands of systems.
"People associate it with the shift in autonomy and connectivity that's taking place, and it's also about engine management and emission controls, safety systems and increasingly – as we go towards electrified vehicles – power control technologies become critical. I think the averagecar has 1400-1500 chips and some of them are up to 3000 now. If there's a shortage, you can see how endemic that is to the vehicle, never mind the industry."
How did we get to this point?
IH "It began a bit over a year ago when we had all the shutdowns in the industry. Car companies cut their parts ordering across their whole supply chain because they didn't want a build-up of stock. 
"Then when production volumes began to pick up and the car companies went back to their suppliers, they discovered that because everyone was working from home and buying more phones and more laptops, the chip industry had switched capacity utilisation from the auto sector to tech. I think the car industry was caught having taken its eye off the ball."
MH "Globally, the automotive industry takes about 15% of semiconductor output, whereas personal electronics are something approaching 50%. So you can see if you're a semiconductor manufacturer, especially in a pandemic, where's the safest bet in terms of your customer base.
"We hope at some stage that balance is going to shift. You can't continue to buy TVs and screens and games and new phones while we're all in lockdown. But, undoubtedly, there's no easy answer. And I think in the short to medium term, things could get worse before they get better."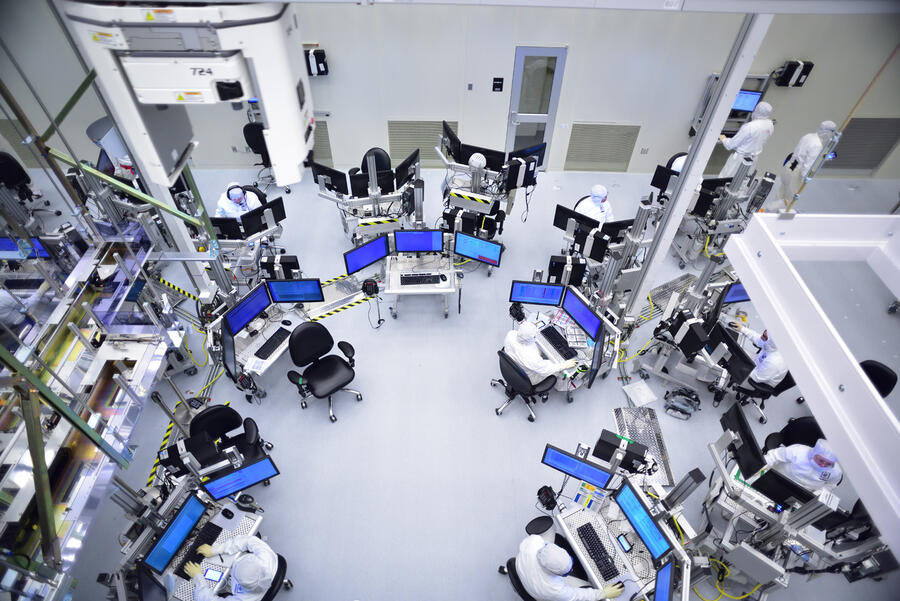 Are we at the start, the middle or the end?
IH "I don't think we're in the middle. It's going to take some time before the industry is able to right itself. Mike is right, in that the auto industry is perhaps 10-15% of chip demand, but at some companies it's even less than that. If you look at the biggest Taiwanese chip supplier, TSMC, The New York Times reported the other week that its revenues are 90% from the tech sector and 3% from automotive. The car companies have got to look for alternative or new sources of supply."
MH "We're not in the middle of it, but we're probably at its most acute point. And that's likely to continue certainly through this quarter and into the last quarter of 2021."
Do you expect car makers to adjust specifications? Is that one way around this in the medium term?
MH "Yes, clearly you can reduce the options offered. These chips are designed for a particular use on a vehicle so you're pretty limited in what you can do on that. It is one way of reducing your dependency on chips but it is a short-term solution. We've seen the trajectory of the industry in terms of vehicle sophistication and it's heading in one direction over the next few years. And they [the number of chips] will increase. So it's a short-term measure. Whether that is going to be widespread, I don't know.
"Cutting production hurts you at the bottom line very quickly, and in a big way. So they will be looking to manage their production volumes and their model allocations as best they can, to obviously minimise any sort of financial impact, even though that is inevitable."
Is just-in-time manufacturing part of the problem?
MH "The short answer is no. You wander around [a factory] and look at the parts bins, see the complexity of the products and the ability to offer an incredibly sophisticated product for the cost that it is: that is the result of taking out costs where possible and operating on a just-in-time, supply-chain basis. Once you start disrupting that, you will see pricing costs going up." 
IH "The just-in-time model is actually essential to the economic function of the industry. I do wonder whether, within that, we will see some changes in the geography of production, in that some supply that is from Asia will move to Europe in order to shorten the supply chains."
Will there be rises in the price of new cars?
MH "It's too early to say. The market is always very, very price sensitive. Invariably, if your input costs are going up – and this is not just about selling conductors as we saw the price of steel go up dramatically last year – then ultimately that will translate into price adjustments. To what extent and when remains to be seen."
Will car makers ever out-punch the tech firms?
IH "I don't think the car companies, no matter how big they are, will be able to out-punch the tech sector, which has bigger volumes – and, I would argue, higher sophistication of demand. But I think one way around that is that there may well be more automotive-specific chip production facilities, to achieve greater security of supply."
CHIP MANUFACTURER BOSS BELIEVES: "YOU AIN'T SEEN NOTHING YET"
Intel is a vast, multinational technology company (remember the Intel corporate 'bongs' that ran in every single PC advert?) and is one of the world's largest semiconductor manufacturers, employing 116,000 people in total.
Its CEO, Pat Gelsinger, told a recent conference that "cars are becoming computers with tyres". His view of the current crisis isn't an encouraging one because he believes "you ain't seen nothing yet", making the point that European semiconductor production has fallen from 40% to just 9% today as a global percentage.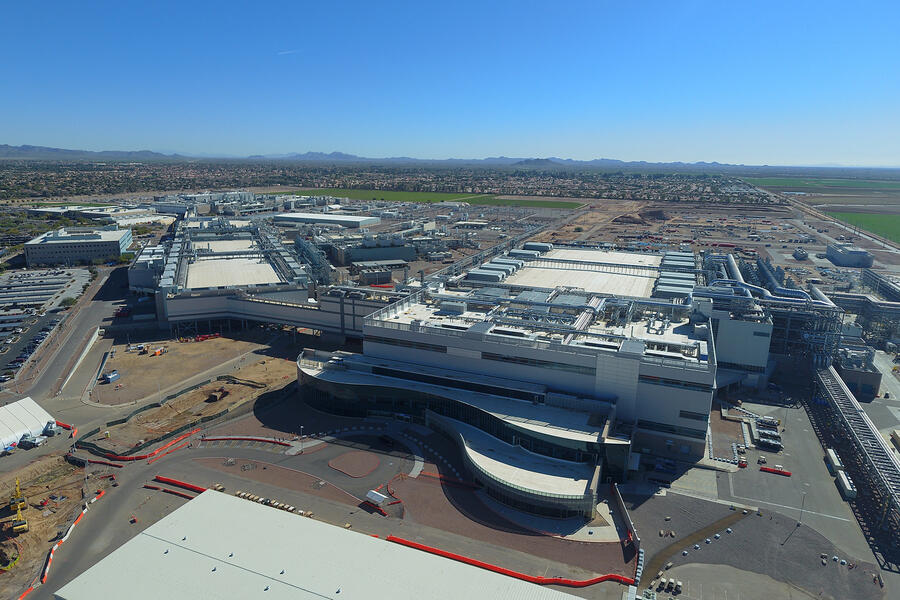 Not that companies like Intel are lacking solutions. Bosch has recently opened a semiconductor factory in Dresden, for instance, and Intel has also announced plans to increase European capacity. Intel is set to open two new facilities, thanks to a potential €80 billion (£68bn) investment over the next decade.
Clearly, then, strategies are already in place to ensure that the industry, marching towards ever more electrification, is future- proofed against this sort of crisis happening again.
How can Intel help? Gelsinger says: "We can help build more chips, we can establish a more flexible design environment and we can establish more globally resilient forces."