This year's F1 sprint race format might have got the rule makers in a twist as to exactly what to call the new style of Saturday competition, but a non-championship race isn't as ground-breaking as it seems at first. For those who are old enough to remember, two races per weekend isn't something entirely new.
Back in the 1960s and '70s, F1 teams gladly turned out for non-championship races often featuring two-part heats, and of all the 'pointless' races, those at Brands Hatch and Silverstone survived the longest and tended to carry the most prestige – even if they were officially meaningless.
To recall that echo, here's a look back at some of the best from the sport's golden decades.
1965 Race of Champions: Clark's rare mistake
A new tradition kicked off as Brands Hatch impresario John Webb introduced a new non-championship F1 race called the Race of Champions. Run on March 13 1965, it marked a curtain-raiser to the British season, featuring a fine field of grand prix talent – the most famous of whom dropped a massive and all too surprising clanger.
Embarking on what would be his greatest season, Jim Clark won the first 40-lap heat – but in the second dropped his Lotus at Bottom Bend under pressure from his friend Dan Gurney. Then the American fell out three laps later when the engine in his Brabham failed. And when Gurney's boss Jack Brabham lost his oil, that left the second Lotus of Mike Spence to score a surprise breakthrough victory. Thus a Race of Champions tradition was established: out-of-the-blue winners became a thing.
1970 International Trophy: Amon to all that
Kiwi Chris Amon was one of the fastest grand prix drivers of his generation, but renowned for his bad luck, he only won two F1 races, both of which were non-championship. The first was the Silverstone International Trophy in 1970 – and even then he didn't finish at the front of the second heat.
Amon won the first, which meant in the second he just had to keep within 12sec of a visibly hard-working Jackie Stewart to take the Trophy on aggregate. The victory continued a remarkable run by those cocky upstarts at March, co-founded by among others young design genius Robin Herd and future FIA president Max Mosley. Stewart had already won on the 701's debut at the Race of Champions and at the Spanish GP too, a week before Silverstone. Three victories in the constructor's first four F1 races, then – but it was a false dawn. March never again had it so good.
1971 International Trophy: Not yet over the Hill
Talk about a feelgood result. By 1971, Graham Hill was just playing for time despite his glint-in-the-eye charisma keeping him high in the public's affections. But at Silverstone in the two-heat Daily Express International Trophy, and at 42 years old, Hill defied the nay-sayers for his first F1 win since Monaco 1969 – and what would prove to be his last in an F1 car.
Remarkably, he still had an inspirational Le Mans win in him, for Matra in '72. But it wouldn't be until '75, aged 45, that he reluctantly stopped for good to concentrate on team ownership – by then well beyond last orders. Tragically that November, flying home from a test at Paul Ricard, he crashed in fog in an accident that claimed not only his own life, but those of four other team members, plus rising young talent Tony Brise.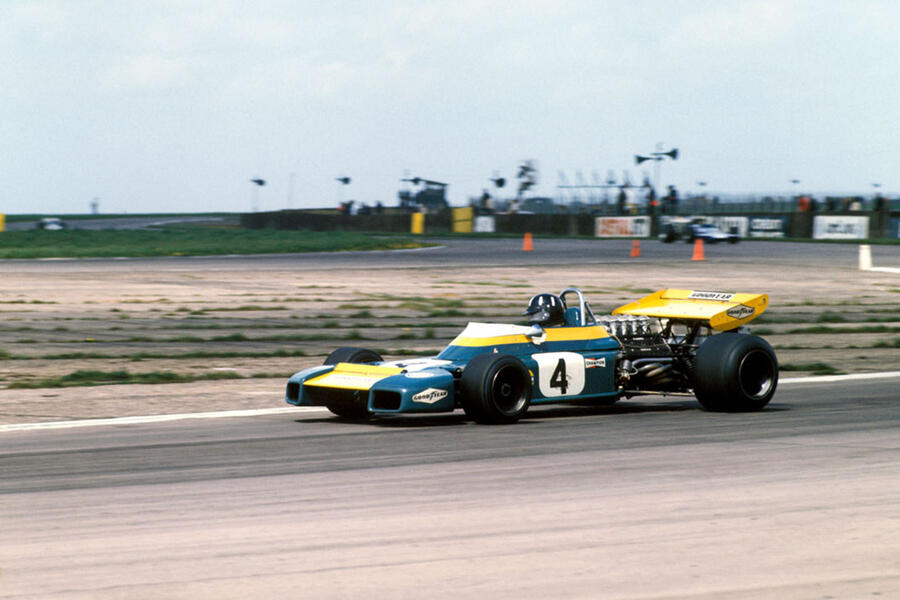 1973 Race of Champions: No second Gethin
Formula 5000 filled grids as F1 teams began to lose interest in non-championship races in the early 1970s – yet no one expected one of the rumbling 5-litre racers to beat the F1 elite. But Peter Gethin pulled it off, in a Chevron B24, to record one of the great shock results.
A giant killer, then? Well, in truth, the giants killed themselves as high attrition became the deciding factor at Brands Hatch. In a race led by Jean-Pierre Beltoise (Firestone tyre-eating BRM), Ronnie Peterson (broken diff, Lotus), Mike Hailwood (nasty crash, Surtees) and Denny Hulme (failing clutch, McLaren), Gethin hung in there, picked up places and hit the front with two laps to go. Back in '71, Gethin had already emerged the surprise right-time, right- place winner of the closest ever finish to a grand prix at a breathless Monza slip-streamer. But we'd argue this was a greater achievement.
1978 International Trophy: Young punks rock in the rain
"The best live drama since Bill Grundy and The Sex Pistols." That was one description of the sodden 1978 International Trophy at Silverstone, as two of F1's young punks stuck a rocket up the establishment.
The front row didn't even line up, poleman Ronnie Peterson being forced to start from the pitlane and Niki Lauda not bothering at all after skating off in practice. He was last seen being giving a piggy back by a marshal, with his Brabham plugged in what looked like (and probably was) a ploughed field.
As for the rest, just four out of the 15 who actually took the start made it to the finish. And there at the end was Keijo 'Keke' Rosberg, in of all things a Theodore. For Keke, in just his second F1 race, this was just the start.
As for the other 'young punk', Derek Daly would later make his name cartwheeling Tyrrells. But he was magic in an old Hesketh at Silverstone – even leading until he finally joined the congregated masses in the Woodcote catch-fencing.
1983 Race of Champions: Rosberg closes an era
The final (proper) Race of Champions and the last contemporary non-championship F1 race. By then, F1 was in the grip of Bernie Ecclestone and 'pointless' F1 races were considered exactly that… Just 13 cars lined up for the first Race of Champions since 1979, with a clashing test at Paul Ricard proving a conclusive diversion.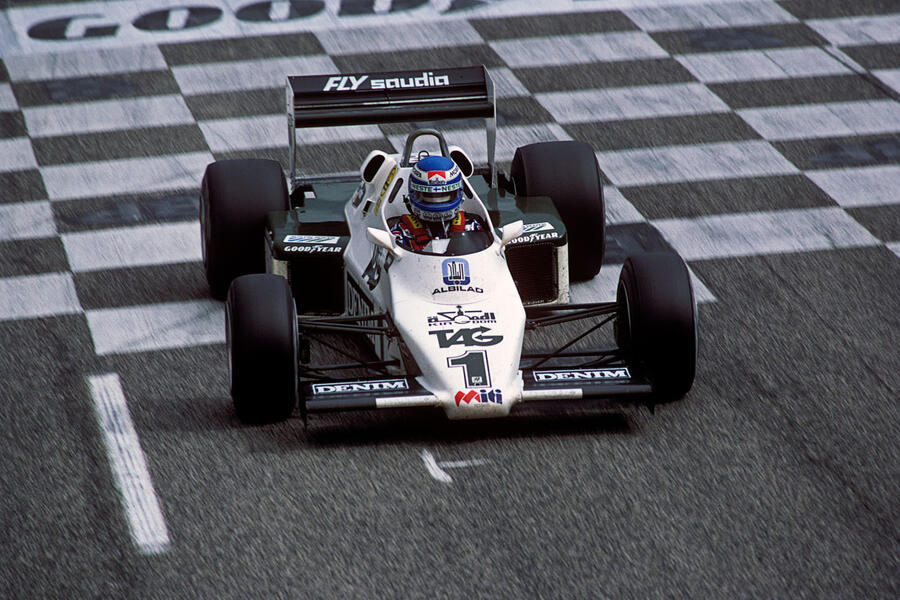 There's a pleasing symmetry that the same chap who won the final F1 International Trophy at Silverstone should also win the last Race of Champions. By now Keke Rosberg was a new world champion, pedalling a tidy but vastly outgunned Williams FW08C. Not at Brands though, where René Arnoux's turbocharged Ferrari 126C2B was cooking its tyres. Up stepped American F1 rookie Danny Sullivan, flown in direct from LA to sub at Tyrrell for Michele Alboreto, who was cup-tied by a world sportscar round for Lancia. Thanks to the future Indy 500 winner, a long and illustrious era at least ended with a decent scrap. Sullivan pushed Rosberg as best he could, but the wily Williams driver coolly kept his head. The battle of the Cosworth DFVs, a pleasing throwback in itself to simpler times, was done.
Would F1 miss the non-champ races in the years that followed? Not really. But hardy British fans would, despite usually getting either wet or frozen at Brands and Silverstone. The modern sprint race does carry echoes – but don't hold your breath for history to be repeat.
READ MORE
Opinion: Formula 1 Sprint qualifying is still questionable
Formula 1 bosses agree format changes and engine freeze
Prowling Wolff: How Mercedes F1 boss eyes yet more success