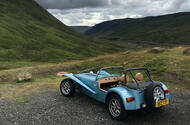 Matt Prior makes the case for Caterham's long-distance abilities as Autocar's longest-serving road tester is retired
The Caterham Super Seven 1600 will make a feature appearance in the next mag. No spoilers, save to say it's coming at you from Scotland.
That's not far from the north of England, but is quite a long way from Crawley, near Gatwick, from where a staffer had to collect the Seven before delivering it north of Perth.
Reader, I was that staffer, because it was me who suggested we take the Seven. "I'm driving it to Scotland," I told people, happily. You would think I had told them I was going to swim the Channel in my dressing gown.
Small, noisy, too cold, too hot, too wet: that's what people think of a Seven. But I'm going to make a case here that a Caterham is actually a good car for long journeys.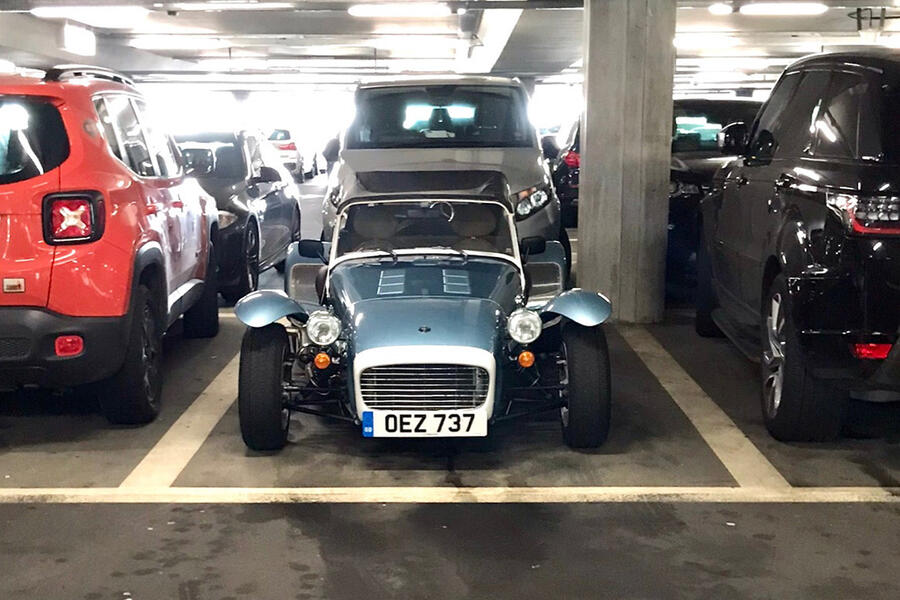 The feet-up driving position isn't widely adjustable, but I find it comfortable. There's not much wind buffeting with the hood down; with it up, there's adequate head room, a heated screen and a heater. These days the hood doesn't leak, while its small-scale operations in 1976. I sucker a phone to the screen for navigation and wear earphones.
The biggest problem is the hood mechanism itself and its array of poppers: it takes minutes to erect, while skinning your knuckles and stubbing your fingers.
A few years ago, in desperation at being unable to stretch the hood fabric far enough to reach a popper, I phoned Caterham. "It's easiest when it's at its most pliable. When it's warm and dry," I was told, helpfully.
Elsewhere, news reaches me from the road test desk – which remains farther away than it used to be, because it's still spread across three colleagues' homes – that the trusty road test laptop is to be retired. This Dell D630, a model discontinued in 2007, has been with us as long as any of us can remember.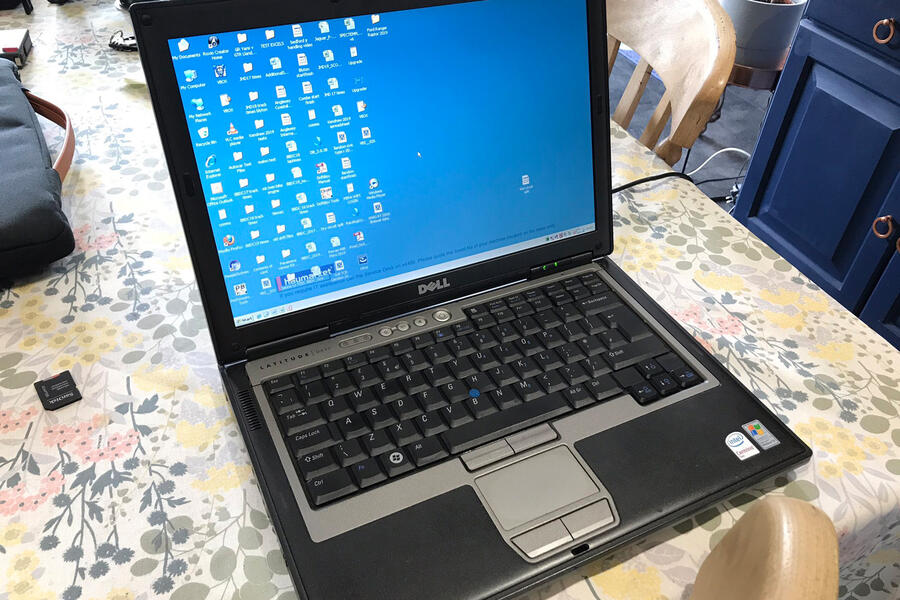 Current road test editor Matt Saunders thinks it has been in use since before he joined the desk in 2010. I have vague memories of getting a new laptop that needed a new password at some distant point in the past. But honestly, who knows? Could be 2005, could be 2006 or 2007. Whatever, it's a chuffing long time for a bunch of electronics, now seemingly slowing so being retired before it croaks on duty and forgets whatever it's trying to save.
The machine has really only ever had one job: crunching numbers from our Racelogic VBox software during road tests and then storing them before they're archived on our servers (a thoroughly valuable mine of information that, honestly, we probably don't make enough of). That all back issues of Autocar – every one since 1895 – are being digitised as I write will help out here, I'm sure.
Old surviving computers remind me of seeing an ageing laptop sitting on a yet older Formula 1 car's sidepod at the Goodwood Festival of Speed with a note taped to it that read: "Please set computer's date to 1997."
There have been new data loggers, new tape measures, new scales and, indeed, an entire new road test team since the trusty laptop's introduction, making it the oldest serving member of the road test desk.
When somebody who has been on the team for a while leaves Autocar, we're allowed to expense a few quid on drinks. So I reckon Friday, 7pm, at the pub. Cheers, Dell.
READ MORE
Listen up: Why a 540kg Caterham Seven is the best driver's car
Matt Prior: Absence of 964 EV's flat six makes the heart grow fonder
Life after lockdown: Our dream road trips near and far