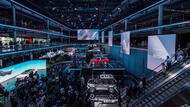 Amongst all the headlines, which were the cars to really catch our eye?
Having missed out on any motor shows for the last two years, Munich 2021 was a welcome relief, with loads of new metal covering everything from electric SUVs to powered pushbikes, all thrown together with a real sense of optimism. Among all the headlines, we asked our show reporters to pick their favourites.
Would you have chosen the same? Let us know in the comments below.
Steve Cropley
Smart concept #1
Hard to think of a brand more in need of an update than Smart, whose original Fortwo idea has well and truly fallen by the wayside. This new concept — first fruit of the 50:50 Daimler-Geely ownership partnership — shows how radical the rethink is going to be. The car is far bigger than any previous Smart and its styling, though cheeky, owes little to any predecessor. Bets are well and truly off. Concept #1 seems to show Smart as an electrified Mini rival (it's the size of a Countryman, and even longer in the wheelbase) and production models will have three rows of seats. It's clear the marque's new proprietors have absolutely no interest in looking back.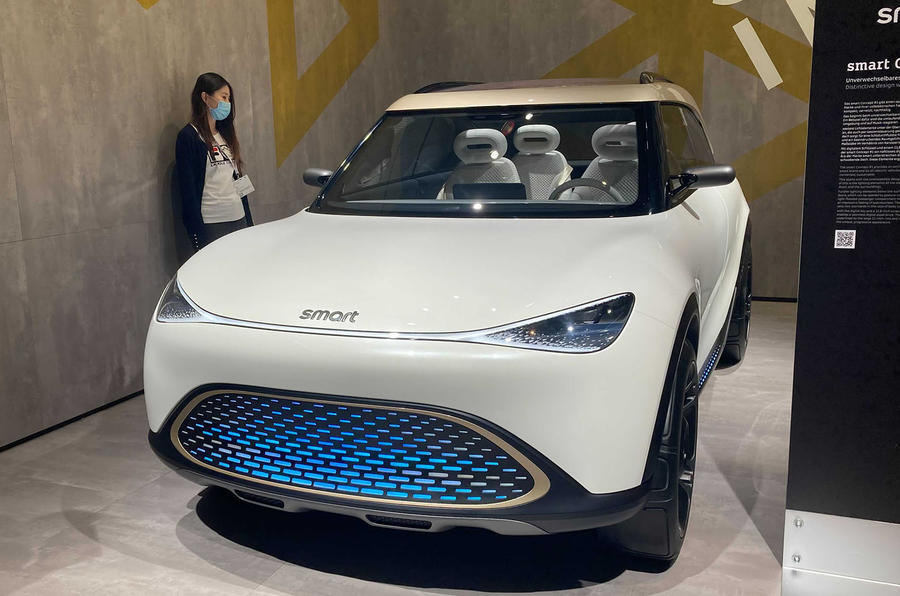 Mark Tisshaw
Wey Coffee 01
I've followed Wey's progress with interest since doing a feature on them back in 2017. Parent company Great Wall had the best-selling SUV brand in China with Haval, but knew these more rough and ready products had limited export appeal. So it set up Wey, which makes more premium models to go global with. And now with the Coffee 01 (no sniggering), it has. It's tech-packed and has a monster 150km range thanks to its 40kWh (!) battery, the biggest anywhere in a plug-in hybrid. You can bet on keen pricing when it launches in Germany next year, and a highly appealing package in a more brand agnostic world of electrified cars.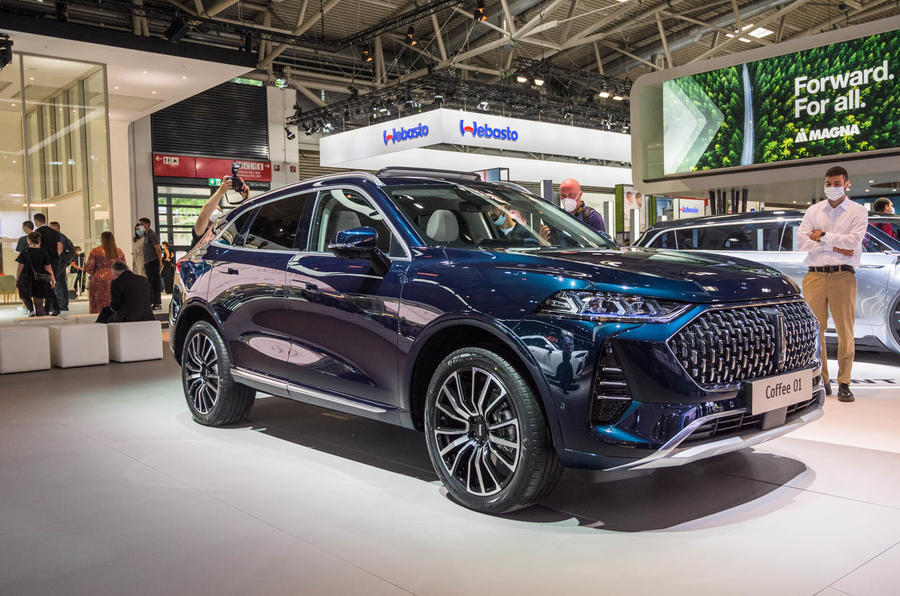 Jim Holder
Ora Cat
Set aside any European prejudices created by the daft name, to my eye at least the Ora Cat looks to be a cutesy, appealing design, and in delivering a near 250 miles of range, 169bhp and 184 lb ft torque, it should still be bang on the pace of potential rivals when it reaches the UK in late 2022, despite being launched at home in China more than a year ago. Pricing, of course, is critical, but parent brand Great Wall has thus far aimed at the budget end of the market and importer IM Group is known for keeping a keen eye on value.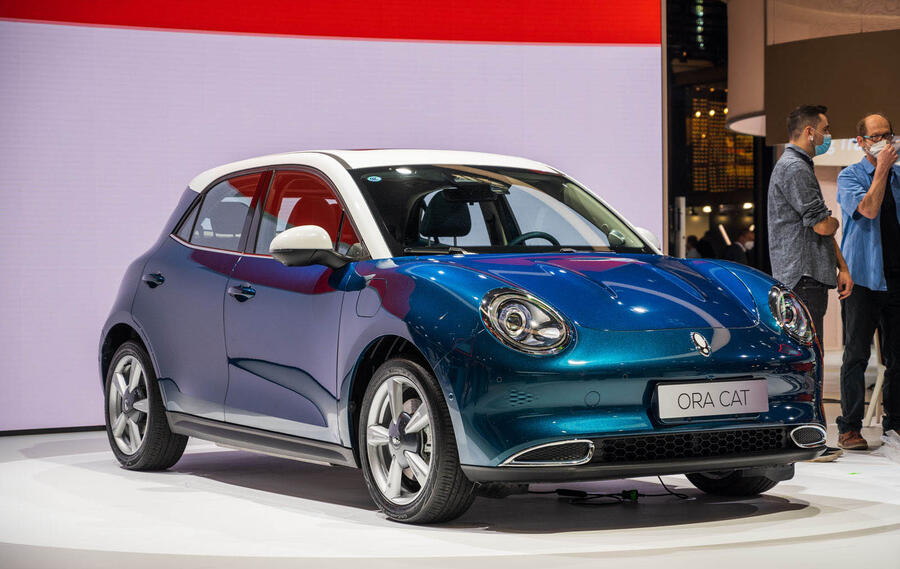 James Attwood
Porsche Mission R
Porsche's Munich reveal is exciting on two counts. First it's a preview of a future battery electric one-make sports car racer, which could perhaps move electric motorsport beyond a handful of series for professional drivers and teams. Given Porsche's legacy in motorsport, there's no reason to doubt this really could hit the circuits in 2025. And the second reason the Mission R is significant? Well, while nobody from Porsche is saying the words 'electric Cayman', the non-denial denials aren't leaving much to question…
Felix Page
Mercedes-Benz EQG
How many times a year do we hear the phrase "reinventing an icon"? Plenty of hallowed nameplates and models have been resurrected recently, but rarely do these 'reborn' cars have tangible links with their ancestors or inspirations. Not so the new EQG, which takes one of the oldest and most recognisable cars on the road and updates its powertrain to bring it into line with its newer stablemates, without making such a fuss about it. It's still a blocky and functional design, and though the combustion motor is no more, there's not much to dislike about the promise of enhanced off-road ability from the quad-motor EV set-up. A fashion statement? Sure, the G-Class has been for years, but this is product safeguarding at its finest and most subtle – now wait for Mercedes to bring back the Gullwing…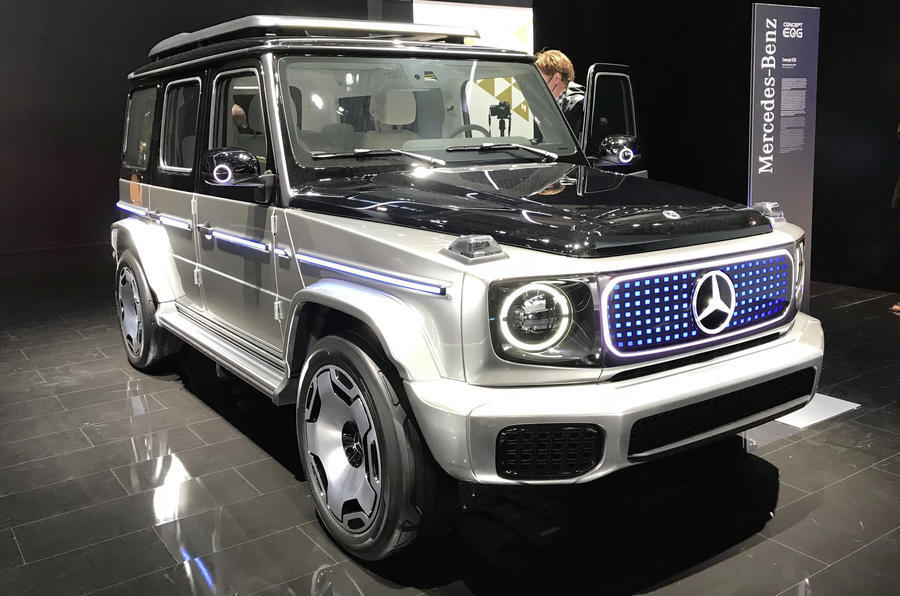 Piers Ward
Renault Megane E-Tech Electric
When was the last time people were excited about driving a normal family hatch? The Renault Megane E-Tech Electric gives off that sort of vibe, with the sense that some real effort has been put in to learn from Renault's 10-year's experience with electricity. Key touch points all feel high quality and there's encouraging noise from engineers talking of 'focusing on dynamics' – it all bodes well. Even the weight, normally a hefty topic where EVs are concerned, has been addressed: the Megane weighs 1624kg. Still not svelte, but heading in the right direction at least.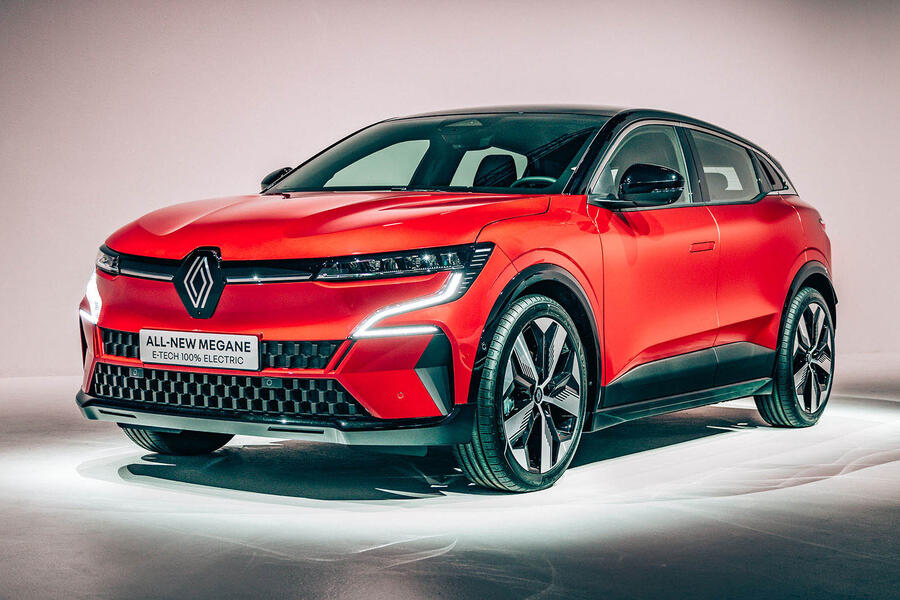 Jack Warrick
Volkswagen ID Life
More affordable electric motoring? Yes please! At around £17,000, the Life might actually be a feasible entry point to electric vehicle ownership for the masses. It sounds like a fun little package too – 231bhp and 0-62mph in less than 7.0sec is just the right amount of power in my book, and while some might say it's a bit of a ringer for the Honda E, I think this concept version is nicely understated. As our very own James Attwood said, it's more than just a squashed ID 3. The ID Life could end up being a seriously important car.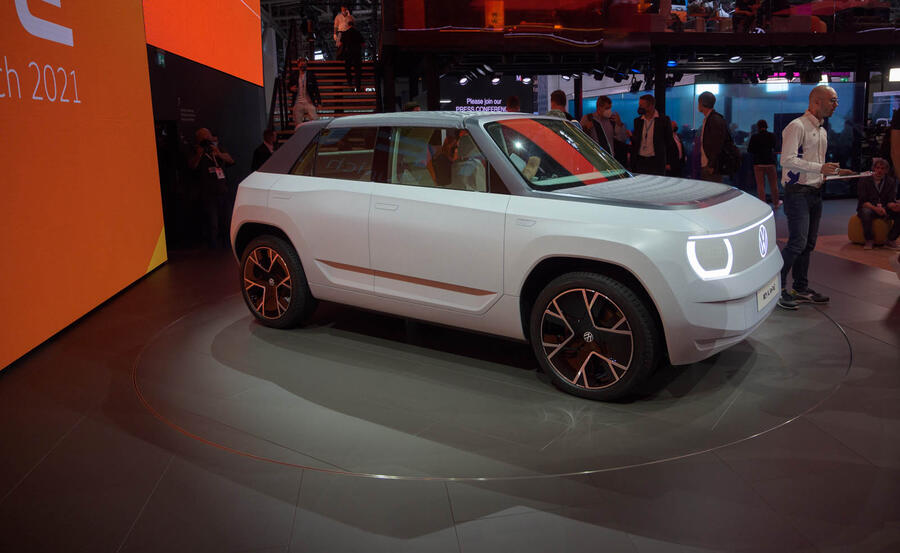 Rachel Burgess
E-Legend EL-1
Never mind the claimed 805bhp and 0-62mph time of 2.8secs, just look at the coolness of this thing! I'm a big fan of the original Audi Quattro, and this Quattro S1 rally-inspired reinvention is everything you could hope for looks-wise. Amid a sometimes-drab world of electric SUV design, the E-legend might be based on the past, but certainly makes the future look more exciting.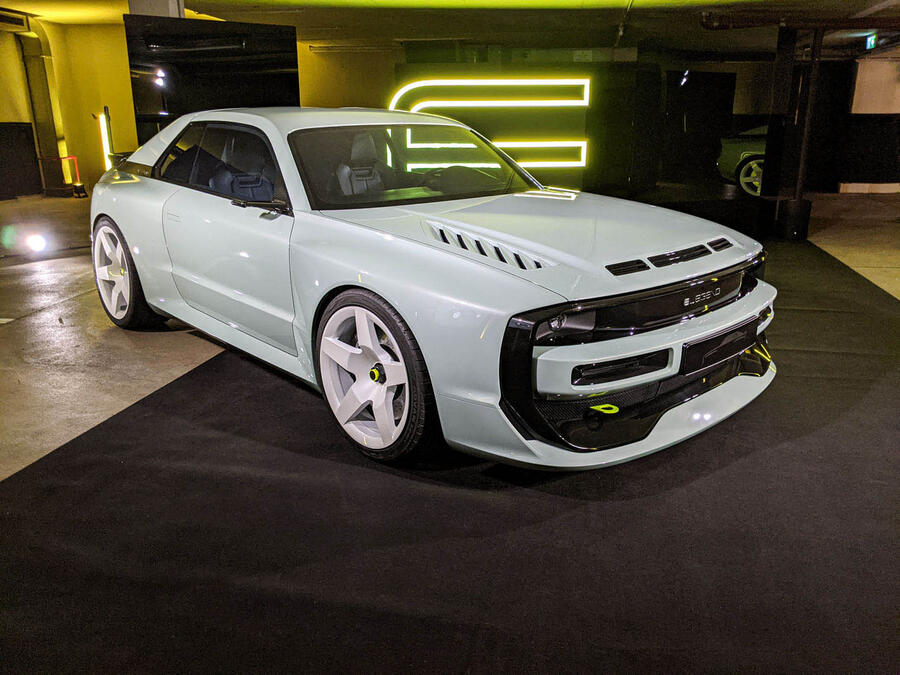 Mike Duff
Hyundai Ioniq 5 robotaxi
Many manufacturers – and not just Tesla – promised that we'd already be living in the world of higher-level autonomy, but Hyundai seems close to delivering the closest thing yet. The Ioniq 5 'robotaxi' gives a futuristic reboot to the base car's already handsome design and the company promises it will be transporting passengers in 2023, with the ability for a remote operator to take control if the car gets stuck. Just don't call it Johnnycab.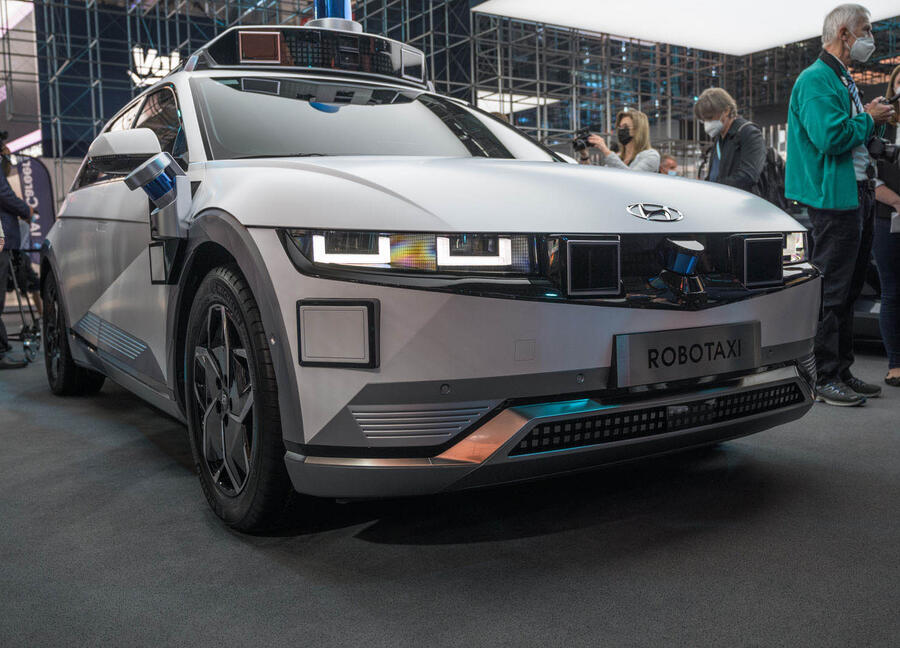 READ MORE
Munich motor show 2021: full report
Opinion: Volkswagen's ID Life is a big deal, not just a squashed ID 3
Hyundai leads hydrogen push with 671bhp fuel cell sports car