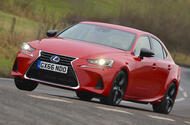 Ultra-reliable, efficient and well equipped, we investigate this saloon
The Lexus IS is an underdog, belonging to a class dominated by German rivals to the point that it can easily be overlooked. Deservedly so? Not at all. The IS is well equipped, efficient and impeccably reliable, so it's very much worth a look on the used market.
The latest (Mk3) IS arrived on the executive saloon scene in 2013 with a sharp design and an eco-friendly focus. Hence no diesel: just one petrol and one hybrid. The petrol, badged the 250, features a 204bhp 2.5-litre four-cylinder engine that drives the rear wheels via an automatic transmission. Officially, it delivers a combined 32mpg.
However, this variant isn't widely available on used car sites. Much more common is the hybrid, badged the 300h. It gets that same 2.5-litre engine with less power (181bhp, to be exact) but a better 48.7mpg, thanks to the presence of an electric motor. For the 2016 model year, Lexus replaced the 250 with the 200t. This has a 245bhp 2.0-litre petrol engine and, like the 250, is rare on the second-hand market.
Click here to buy your next used car from Autocar
Opt for an entry-level SE model and you will get keyless entry, cruise control, dual-zone climate control and a joystick-governed infotainment system (with a 7.0in screen or, post- facelift, a 10.3in one) with DAB radio. Upgrade to the Executive Edition for satellite navigation and leather seats, while Sport models add bigger alloy wheels, parking sensors and automatic wipers.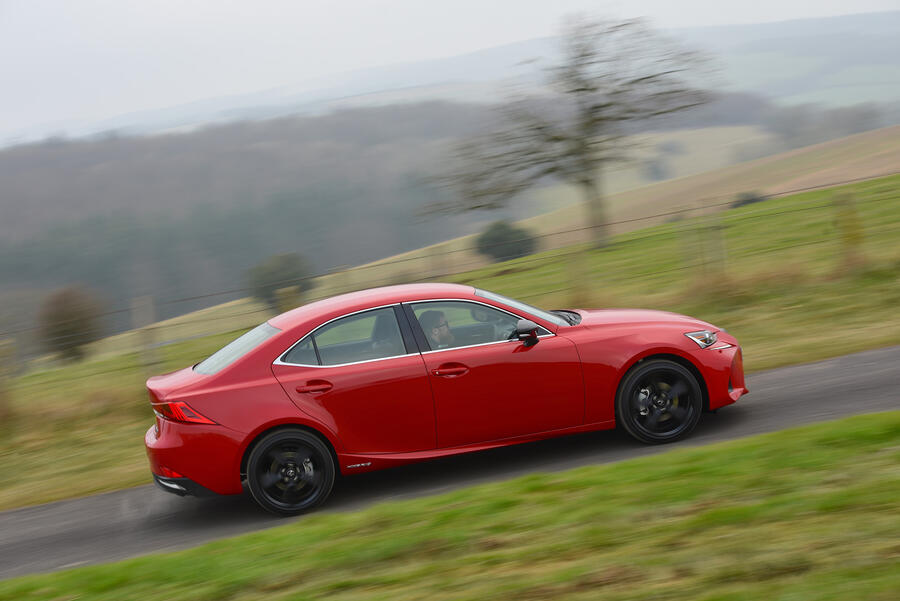 Mid-range Luxury models get a more premium look, complete with posh silver wheels, while Advance trim brings electrically adjustable, heated and cooled front seats plus a reversing camera. F-Sport gains an aggressive bodykit and styling inspired by the LFA supercar, while range- topping Premier models come with a Mark Levinson stereo and Lexus's premium sat-nav system, including a DVD player.
The well-equipped Executive Edition is our favourite trim. It offers heated front seats, dual- zone climate control, adaptive cruise control, traffic sign recognition and automatic high beam. It is worth noting that later cars came in only standard IS and F-Sport trims.
To drive, the IS feels crisp,secure and refined on the move, with the hybrid able to run on electric-only power for short distances. It steers and handles well, with decent acceleration to back it up, while the ride is reasonably comfortable. This allows the IS to impress in town or on the motorway.
The interior is beyond reproach in terms of build quality, and the materials feel premium, too. The IS has generous levels of standard tech for the class, plus its safety and security features are outstanding.
There are no real issues with space in the front. At the back, there's as much leg room as in the BMW 3 Series – meaning more than in the Audi A4 or Mercedes-Benz C-Class.
Between £12,000 and £15,000 will get you a 2014 car with an average mileage and a full service history. Increase the budget to £15,000-£18,000 for a 2016 IS, while 2017 and 2018 examples start from £18,000. Spend between £20,000 and £30,000 on cars from 2019 and 2020 (when UK imports ended).
BUYER BEWARE
Electrics Although the IS has a very good reliability record, some owners have reported problems relating to the engine electrics and non-engine electrics (sat-nav, air-con and infotainment). Most of these problems were set right under warranty.
Mileage Being fuel-efficient and reliable, IS cars can rack up high mileages fairly quickly, especially if they've been used as a taxi. With that in mind, ensure nothing has worn out or seems on the verge of breaking. A test drive is always a good idea.
Exterior condition It is likely that the IS you are interested in will have been used as a motorway tool, so look for stone chips to the lower body and windscreen cracks. Check for dents, scratches or scrapes as well.
Brakes Some owners suggest looking for corrosion on the brake disc surfaces and listening for a rough braking noise below 5mph, which indicates a sticking caliper. Another potential issue is that the foot-operated parking brake can seize up through lack of use.
Engine Some hybrid owners have reported the engine misfiring and poor idling, caused by a problem with either the throttle body or mass air flow sensor. You can try fixing it yourself by removing the MAF sensor and using special cleaner to remove the dirt. The throttle body can also be cleaned with the right fluid and a toothbrush.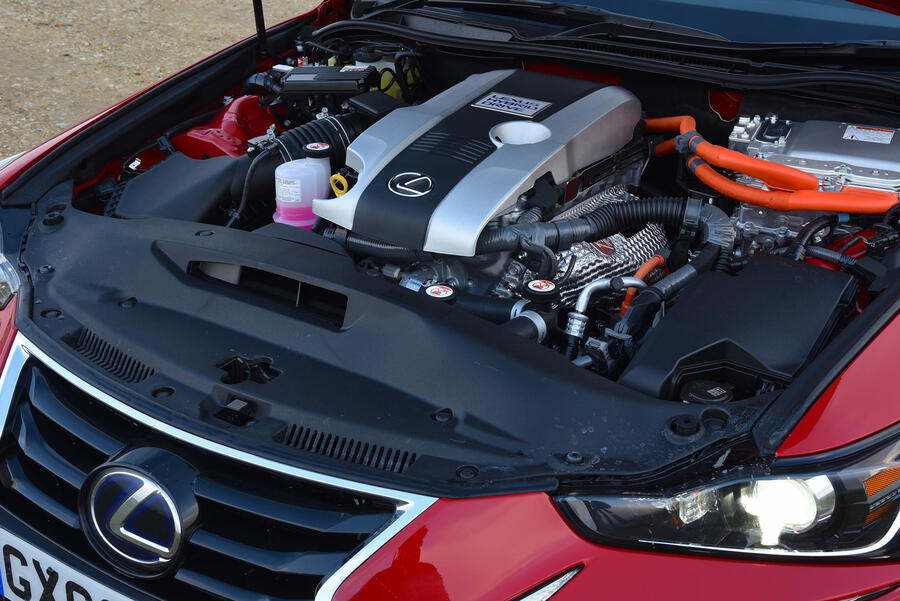 Need to know
The IS was facelifted for 2017, ushering in updated headlights, tail-lights, front end and bonnet.
Owners of cars registered before April 2017 will pay only £10 per year in road tax. Cars registered after that date will incur the flat fee of £145 a year (for hybrids) or £155 (for petrols).
Lexus was rated the top brand in the latest What Car? Reliability Survey. In the most recent oneto feature the IS, it came fourth overall in the electric and hybrid car category, with an outstanding score of more than 97%.
Our pick
Lexus IS 300H: The 300h is sprightly enough, with a 0-60mph time of 8.4sec, but it is the hybrid's impressive fuel economy that makes it our pick. It is also comfortably the most common IS on the used market so there are plenty of cars to choose from.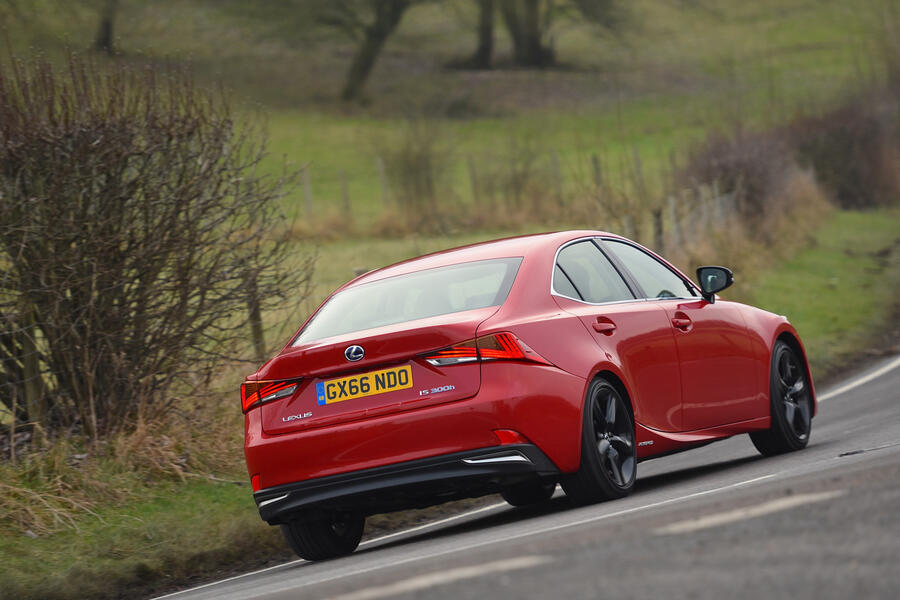 Wild card
Lexus IS 200T: These, conversely, are few and far between – but if you can get your hands on one, you will have the quickest IS available. It has 245bhp, a 0-60mph time of 7.0sec and range-topping Premier trim exclusively.
Ones we found
2014 Lexus IS 250 Luxury, 30,000 miles, £12,480
2016 Lexus IS 200t Premier, 15,000 miles, £18,000
2019 Lexus IS 300h F-Sport, 10,000 miles, £28,290
Oliver Young