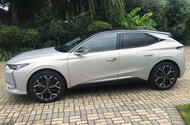 Our man thinks DS might be a marque on the rise, if a first taste of the new 4 is any indication
It has been a week filled with French cars, as our man sees what Renault and DS have to offer. Cropley is also a little dismayed to see the sinking popularity of the C-segment hatchback…
Tuesday
Plenty of French cars this time, which makes this a good week in my book. Not sure of the origin of my fond lifelong relationship with cars made 20 miles across the water, but it definitely exists. Even so, it has often struck me that the task confronting the bosses of the DS marque – that of newly dressing a lot of familiar Peugeot and Citroën components to make a convincing new prestige brand – is a bit like pushing water uphill. Sales have certainly not broken the bank. 
However, after a pleasant few hours at a Thameside venue, driving two different new DS 4 models, I believe there are signs of a breakthrough. What has made the difference? First, the changes (restrained 'bling' styling and a very high-quality interior) are all convincingly executed, and second, the prices have been carefully elevated above a Peugeot-Citroën level, rather than employing a hit-and-hope technique. When the 4 gets going, UK volume should double to 7000-8000 a year, says DS UK's personable boss, Jules Tilstone. It won't change the world, he admits, but it does mean 160 new owners a week will help create a critical mass.
Wednesday
To Calcot Manor, handily near my place, where the UK arm of the Renault Group was staging one of its regular 'range days'. Much of the Renault-Dacia-Alpine line-up has been refreshed or replaced recently, which made it extra good fun to ride a sunny 10 miles on my motorbike to try half a dozen cars. Star of the show was a car whose doors we couldn't even open – a fully detailed model of the forthcoming all-battery Mégane E-Tech Electric, as shown in Munich recently. It really showed off boss Luca de Meo's determination to major on bigger cars, which he unashamedly labels more profitable (and they're easier to build as BEVs because there's space for the battery).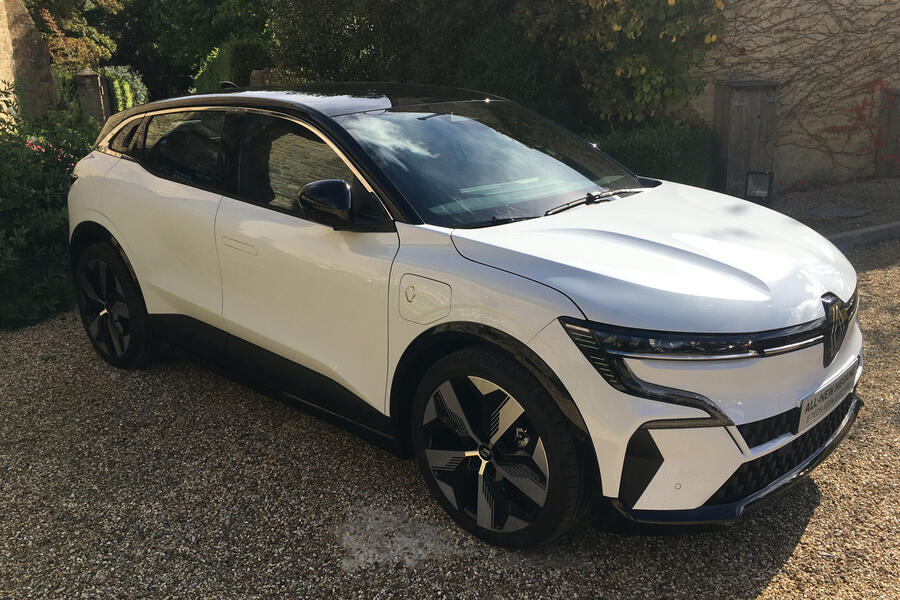 I drove the Dacia Duster again (so well judged and an honest-to-God bargain) plus the new Captur plug-in hybrid (Renault is brilliant at integrating petrol and electric motors). I just had to have a go in the Alpine A110 Légende GT (so refined, so discreetly quick). But that Mégane was most definitely the Renault I most look forward to. Formidable opposition for the Golf, Focus and friends just when they don't need it (see below).
Thursday
Speaking of the Golf and Focus, I see that cars in this class are well and truly on the back foot as a result of the chip crisis. The Autovista news service says Europe's C-segment is now fourth for sales volume behind a couple of more profitable SUV sectors, instead of its traditional second place to the supermini cluster. Ford Focus sales are down a distinctly scary 49% for the year to date, which makes this stalwart the biggest loser by a mile. No wonder Ford is betting on electric models as we accelerate towards 2030, and making lots of noise about it.
Friday
Looking forward to the arrival next week of the newest and most basic Volkswagen ID 3 – a cheapo, sub-£30k Life model with the smallest battery yet, just 45kWh of usable power. In the ritziest ID 3 Tour, you get 77kWh, but this base model is earmarked for people who'll use it for short-haul driving.Yet the journeys need not be all that short. A bit of figuring shows the benefit of the smaller battery's lighter weight (it saves 200kg). On the basis of Volkswagen's claim that the Tour's 77kWh battery yields a WLTP range of 340 miles, you'd expect the 45kWh battery to give less than 200 miles. Instead, 217 miles is promised – a nice surprise.
And another thing…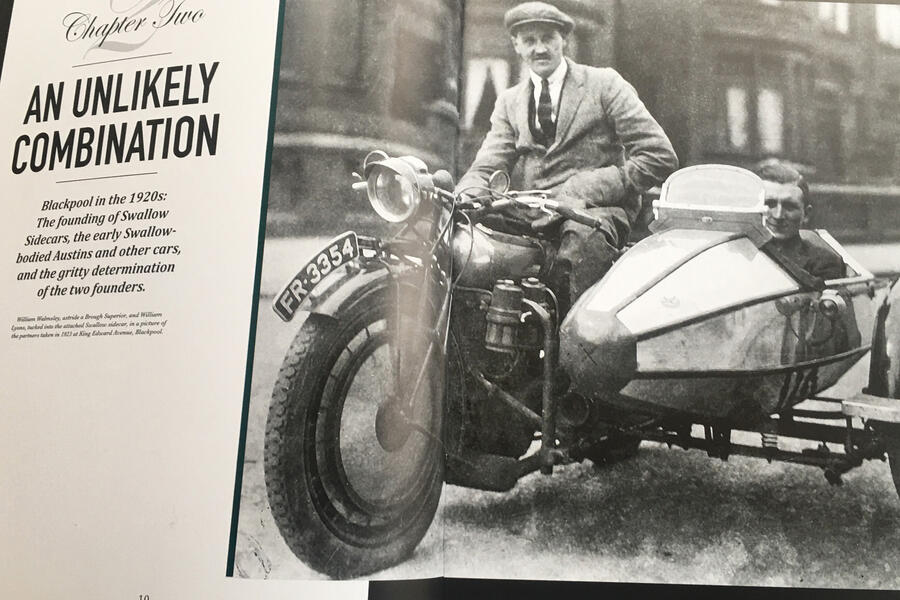 If you write about Jaguar, one problem is you never know quite how old the marque is. Do you count from Sir William Lyons' sidecars, from the SS Cars era or from the first Jag models? Author Giles Chapman has solved the problem with a magnificent new tome called Jaguar Century, £60 on Amazon.
It is quirky but packed with vital info, like its author.